Fringe
Posters
Scottie is delighted to sponsor a competition to support and celebrate companies at the 2019 Edinburgh Festival Fringe and their designers.
The winner will be announced on Wednesday 14 August.
The Best EdFringe Poster Competiton will be judged by our panel of expert judges and one lucky winner will recieve a £500 cash prize sponsored by Scottie.
Entries for the 2019 Edinburgh Fringe competition are now closed.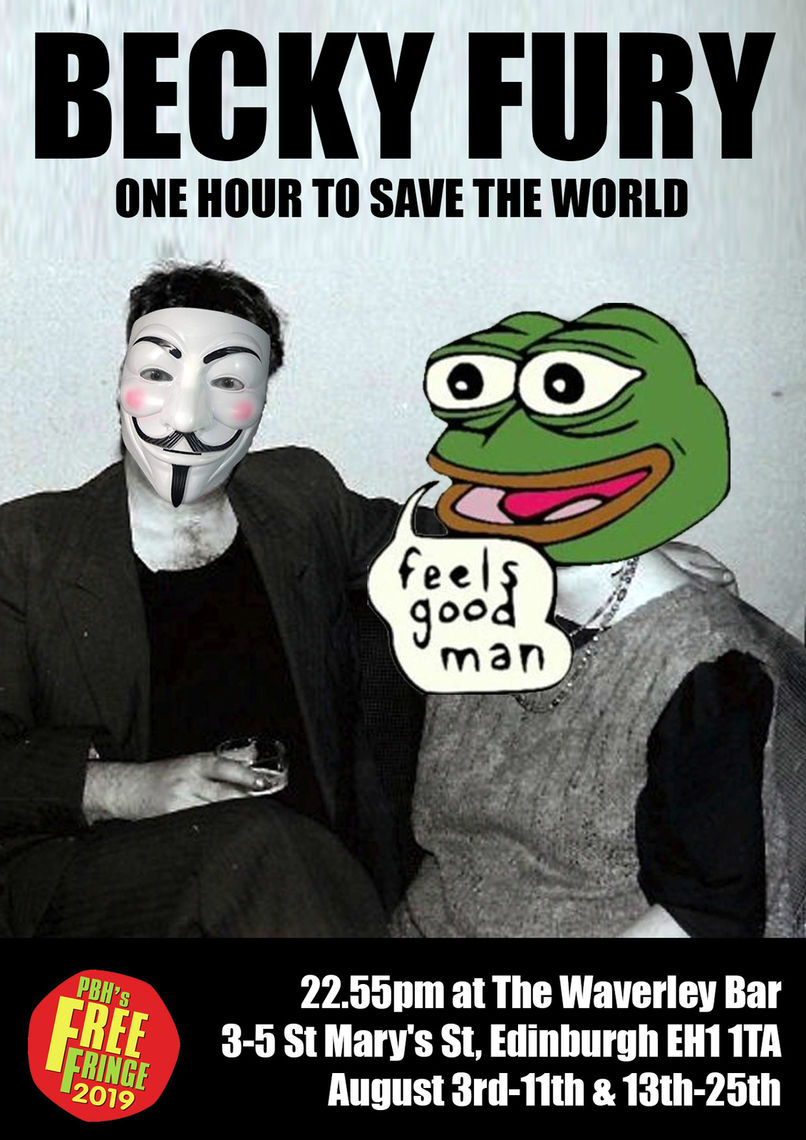 Becky Fury's One Hour to Save the World (in 55 Minutes)
Learn more
Buy tickets
Comedy
Load More...