Our Judges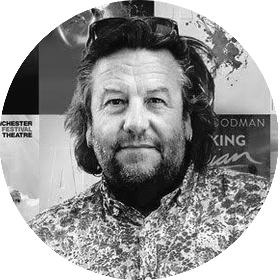 Bob King
Creative Head, Bob King Creative
Bob King has designed and worked on some of the biggest theatre brands across the world over the last 30+ years. He started his career as a paste up artist in 1978 and worked in various roles in both agencies and studios before joining Dewynters as an Assistant Designer in 1984. He became CEO of Dewynters in 1996. Today, Bob is Creative Head at Bob King Creative, a design studio specialising in print and digital design for theatre, the arts and live entertainment. Career highlights as Graphic Designer include: The Phantom of the Opera (1986), Grease (1993), Art (1994), Oliver! (1994), Equus (2007), Lord of the Rings (2007), School of Rock (2016) and Tina: The Tina Turner Musical (2018).
Sam Hoyle
Drama Executive, Producer and Script Consultant
Sam Hoyle has worked in theatre, comedy, radio and for the last ten years in TV as a Drama Executive, Producer and Script Consultant. She recently was the Co-Executive Producer on Doctor Who, part of the team who launched Jodie Whittaker as The Doctor. Previously to this, she was the Script Executive and Associate Producer on all three series of Broadchurch. Her association with the Edinburgh Fringe goes back many years, visiting as producer, talent scout, twice as an actor and often just as a punter. She started her career working in comedy and produced the 2000 Best Newcomer Perrier Award-winners Noble and Silver.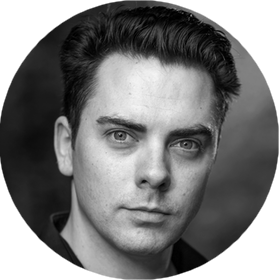 Josh Morrall
Head of Communications, VAULT Festival
Josh Morrall is the Head of Communications and a Steering Team member for VAULT Festival, London's biggest arts and entertainment festival. He is responsible for planning and delivering the Festival's communications strategy, heading up the Marketing and Press Departments. VAULT Festival is now in its eighth year, hosting hundreds of events from January to March in venues throughout Waterloo, reaching across theatre, comedy, cabaret, immersive experiences, late night parties and more. In 2019, VAULT Festival welcomed over 79,000 audience members to 400+ shows from more than 2,000 artists. Josh joined the VAULT Festival team in 2016 after two years leading the communications for the International Federation of Automotive Engineering Societies. Prior to that he worked in film and theatre as a writer, director, producer and actor.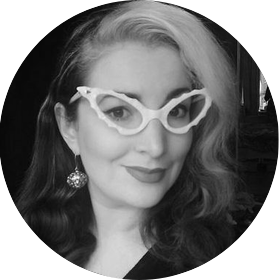 Francesca Peschier
Head of New Works at the Liverpool Everyman and Playhouse
Dr Francesca Peschier is the Head of New Works at the Liverpool Everyman and Playhouse where she seeks out and develops emerging creative talent and plays. She is a critic for The Stage, Exeunt and Fest Magazine, and teaches Contextual Studies and MA courses at University of the Arts London, Liverpool Institute for Performing Arts and Arts University Bournemouth. She has been coming to Edinburgh Festival for over a decade in many different guises including as a lampy, critic and a scout.
Competiton Rules

By entering a poster in the competiton you are accepting to agree by the following terms:
By uploading your poster you confirm that you own all of the necessary intellectual property associated with the poster and have permissions to submit the poster to this competition. 
 
Only one poster submission is permitted per event.
 
All entries should be posters for events that are taking place and are advertised as part of the Edinburgh Festival Fringe 2019 and have completed a listing with the Fringe Society. 
 
All genres of event that are part of the 2019 Edinburgh Festival Fringe will be considered.
 
You retain all intellectual property in your poster design. By submitting your poster to this competition you grant to Scottie a perpetual, irrevocable, non-transferable, non-exclusive, royalty-free licence to use, copy, modify, improve, enhance and make derivative work from the poster solely for the purpose of the competition and promotion of the competition.
 
By submitting your poster to this competition you acknowledge that you will not be paid a fee for the granting of the above, perpetual license. 
 
The only way to submit an entry to this competition is through the website at fringeposters.com.
 
Scottie will not accept any liability for posters that are not recieved on time, which are lost, that are delayed or in some way corrupted in their upload.
 
A single cash prize will be granted to the winner of the competition. All contact regarding the competition prize will be made using the email address of the user who uploaded the poster.
 
Each entry shall be reviewed before it is posted and made live on the fringeposters.com website.
 
Scottie reserves the right not to publish entries on the competition website that are inappropriate.
 
Scottie is not responsible for the division of prize money or any other prizes as awarded and will consider the person who uploaded the poster to be the producer of the production and therefore reponsible for the commissioning of the poster, photography and any associated artwork.
 
The decision of the panel of judges is final and no explanation has to be given for their decisions. No correspondence regardint he judge's decision will be entered into.
 
By submitting a poster you agree to the privacy policy of Scottie Technologies Limited as posted on this website.
 
The deadline to submit and upload a poster to be considered for entry in the competition is 23:59 on 9 August 2019. 
 
Failure to adhere to any of the above rules will result in the entry being disqualified and withdrawn.
 
Scottie reserve the right to disqualify any entry at their absolute discretion.